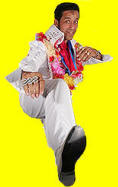 Colette's 40th Birthday Party
Elvis was simply fantastic. He made a great night into a fantastic night,
one which will certainly go down in our family history as being one of the
best. Not only has he got the voice and the moves, he has a great
personality and really threw himself into the whole spirit of the evening - Colette

We were very impressed by your performance as Elvis - you were electrifying and amazing. Sandra, as a dedicated Elvis fan since she was 5 years of age, was enthralled. We would heartily recommend you at any time for functions on other occasions. Indeed, you possess the gift of great talent in the musical field. George and Sandra
---
Someone said 'The worlds a stage, each of us must play a part'.
Dave Quinn plays Elvis Presley with the presence of The KING..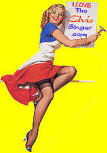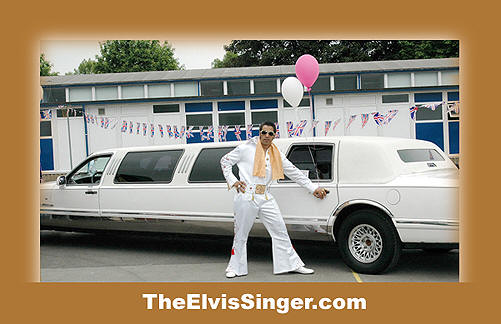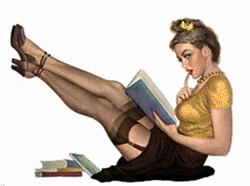 BOOK HIM NOW
JUST BACK FROM PERFORMING IN
INDIA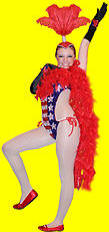 Dave Quinn's Elvis is the Ideal choice for
Special Parties, Weddings, Fund Raising Events, Meet And Greet, Shows, Corporate Functions, Anniversaries, Birthdays and any Special Event.

Dave (our Elvis) produced an amazing charity show that people are still talking about now, some 6 months later. Even though on the night of the show all 3 of the supporting acts did not turn up (which in anybody's books spells disaster) Dave came up trumps. He did two un-rehearsed sets to warm things up singing songs from other popular genres. With the Ultimate Elvis show bringing the house down with his Climatic Elvis Performance and Fabulous Dancers.

Not one person complained or even seemed to notice that the other performers were nowhere to be seen. Simply Brilliant. Probably the Worlds Greatest Elvis.
Carol Kent

Click on your picture to view. Click on your browser back button to come back to this page.
---
IF YOU WANT THE VERY LATEST PICTURES SEE MY FACEBOOK PAGE HERE.
---
Click Here For Even More Pictures
See The Elvis Singer 2004 / 5 / 6 on This Page - Below
Listen To Elvis On Englands County Radio NOW....
---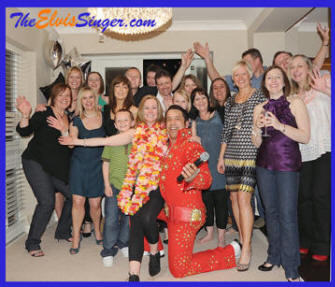 Hi Dave

An extremely belated thank you for such a fantastic 40th Birthday Party back in April.
It has taken this long to sort out a new computer and pictures etc. But...
What a night! You are a true showman, your entrance was outstanding, my friends were talking about it for weeks, you worked so hard and we all had a fantastic time, how you manage that show I don't know - all that dancing - my feet hurt for days!!
We have some fantastic pictures, some of which I have attached, which I think show how you worked the room and made everyone a part of your show.

Thank you it was a very special evening - just wish I could do it all again!

I have recommended you to everyone I know so you never know - maybe we will!

Hope you are keeping well and thank you again.

Elaine x
---

Straight off to 'Bright Light City' Vegas - for Michael & Kirsty after there New Years Eve Wedding Reception. Perhaps I could go and change some bulbs!

Irene's Exciting Birthday Visit from Elvis at a fab Italian Restaurant Ashford. With love from Peter.


Special Birthday Party For Catherine From Stuart. ASHFORD CASTLE - IRELAND


Ash and Chris tie the knot, Presley style at a Manor House in Kent.


Scottish Kilt and all the trimmings for Niel and Kerry's Wedding - London.


Lauren's Elvis Vegas Style
Casino Birthday Boat. Kingston London

Caroline &Warren Special
Hilton Hotel Brighton
Birthday Party


Betty & Gordon's Surprise Birthday Bash.


Chilling out after a fun show at Erith Day Care Centre.


Aaron & Anita Spotted me at a night club and booked for there Great Wedding Reception.


EURO SPORT T.V. & WTCC
World Touring Car Championships Brands Hatch Racing Circuit
| | | |
| --- | --- | --- |
| Restaurant Fun at Welling, South London. | | Standing Room only at Private Function in Heads And Tails Bar - Smithfield Market, London. |
| Keen Harmony Singers. Oxford Street, LONDON | Close Friends Re-united for a Surprise Dinner and Dance. | All shook up, Mayor of Swanley, Kent. Barry Wigg. And, he new all the words |
| Opening School Fete Elvis Style | Party Time, G.I. Elvis in Action | Rachel's Birthday Bash. East London. |
| | | |
| --- | --- | --- |
| In The Mood to Move at Erith. | Raising Funds For Charities and Voluntary Organisations. Always Fun. | Keely. A Great Support Act in our Major Shows. |
| Cheek to Cheeky Fun at Irene's Birthday Dinner in Kent. | Entertaining at Orchards Shopping Centre, Kent | Young or Old, Meek or Bold, They All Love Elvis. |
| 2 Keen For A Ride in the Cadillac | Elvis 68 Comeback Special | Serenading 100's of Elderly, Presley Style |
| Great Blue Hawaii Dancers | Holy Smoke and Snakes Alive | Deep in the Heart of a London Audience |
| | | |
| --- | --- | --- |
| | Jiving Dance Champions From Dover and Folkestone, Kent are special guests for a fabulous show. | |


Blue Hawaii Style Garden Party. Held for a very special Husband.


WOW.... I nearly forgot to include these two beautiful girls that organised a 40th Wedding Anniversary. Carol and Karen.
---
Way Back in 2005
Wedding
Annie & Jay
North London

Surprise Birthday
from Terry For Barbara

Elvis Fan Club Members

Linda's Birthday Surprise
ERITH

Wild Fun Crowd at
North London Restaurant

Orchards Shopping Centre Dartford

Vegas Dancers Starting Young At An Orpington School Fair In Kent

Brian Conley And Me At The Dartford Show, Kent

Braintree Essex Restaurant Fun

Elvis Fun Convention At Swanley, Kent

Fantastic Guests at Annie & Jays Wedding, LONDON
2004
Marybeth & Mark
NEW YORK U.S.A.

Fantastic. Thank you so much.

Dave & Lou
KENT ENGLAND

Ippon, Brilliant. Thanks Again, we wont forget it.

Pete & Donna
HERTFORDSHIRE U.K.

Worth a million dollars. Thanks for everything.

Jan & Des
LONGFIELD KENT

We all loved it. Would not have missed it for the world.

World Charity Event

Elvis Tsunami Charity Fund Raising Venture With Dartford Council, Kent


First Ever Public Performance as G.I. Elvis Presley in the Orchards Shopping Mall, Kent.
---
Dave 'The Elvis Singer' travels far and wide for Restaurant, Wedding, Charity and Private Bookings. Covering areas such as; Kent, London, Surrey, Sussex, Hants, Berkshire, Bucks, Essex, Herts, Suffolk and More.
If you want a successful ELVIS Event, Function, Show, Cabaret or Ball, simply click your right mouse button and get full details or email below.
---
---
---
When performing my Elvis Presley Tribute Act I often have a Sound engineer / Photographer. So if you see them in action you are welcome to get in touch with me for memorable photos of your special Elvis Event.

For Elvis
Weddings, Corporate or Special Events, Surprise Parties Even Office Functions. They All Come To Life When The
King of Rock'N'Roll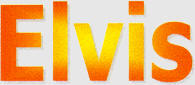 Appears at your Venue
Dave Sounds Like Elvis Using His Own Voice.





EMAIL: cvop@hotmail.co.uk Telephone U.K. 07952 117258
CALL NOW for ALL BOOKING INFO.

All Photos By www.WorldPhotographers.org
For A Little Less Conversation & A Little More Action, Email For Availability
Elvis