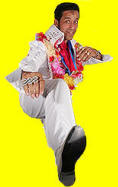 Elvis Fan Stephany from Woking, Surrey.
"Oh My God, It's Uncanny."

Someone said 'The worlds a stage, each of us must play a part'.
Dave Quinn plays Elvis Presley with the presence of The KING..


My Equity Stage Name is
Elvis England
I helped brake a world record by being included in the largest amount of Elvis singers in the world to sing one song all at the same time. The record is published in the Guinness Book Of Records.
A very popular Television show in England got in touch with me, from the BBC and asked if I would like to appear on TV ( The Blue Peter Show) and sing 'Viva Las Vegas' Hound Dog' and ...... It was a great show, we had a lot of fun. Here I am with the presenters of the show.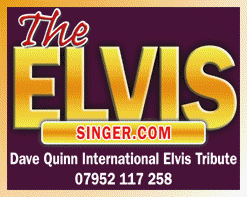 BOOK HIM NOW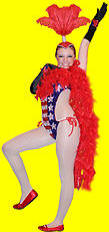 "What a night! I can't remember when I last enjoyed myself as much at a party.
Elvis was stunning. I stood next to the guy before he changed and I wouldn't have known.
Thank you for the lovely evening and I hope everybody enjoyed it as much as I did. I know Beryl had a whale of a time too."
We are so glad we took a leap of faith and booked you for our do and thanks again for a great night.
Regards
Sonya & Ian

Dave Quinn's Elvis is the Ideal choice for
Special Parties, Weddings, Fund Raising , Meet And Greet, Shows, Corporate Functions, Anniversaries, Birthdays and any Special Event.

If you would rather, you may view my very O.T.T. (OVER THE TOP) acting with other Elvi giving their opinions and having fun for British Broadcasting Company T.V.
Dave is the one wearing the Red Vegas Jumpsuit, who has the most to say. BBC Filmed in October.
From the Hit Television Series 'Strictly Come Dancing' Follow up 'Take Two'.
See The Video FREE Now. Click Here.
or
or
---
---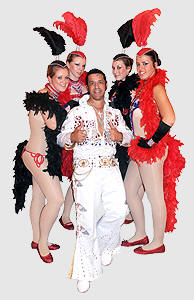 South East London Based Elvis Impersonator Dave Quinn Makes Every Party Rock And Roll
Have The King of Rock'N'Roll

Appear at your Venue

CALL NOW for ALL BOOKING INFO.
For A Little Less Conversation & A Little More Action, Email For Availability


EMAIL: cvop@hotmail.co.uk Telephone U.K. Mobile 07952 117258